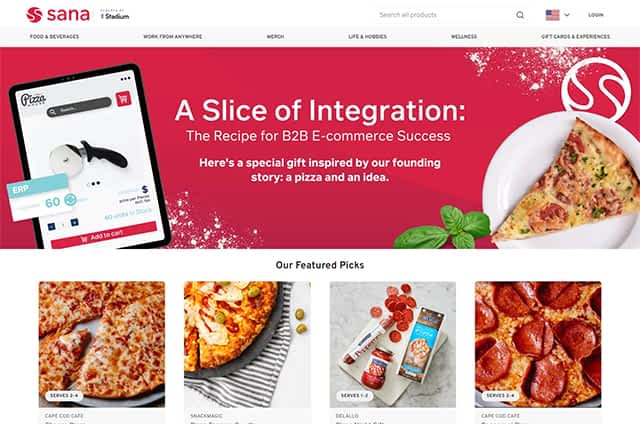 Celebrating Clients With a Branded E-Commerce Shop
Inspired by their founding story of pizza and an idea, Sana Commerce creates a pizza-themed online shop to gift clients internationally.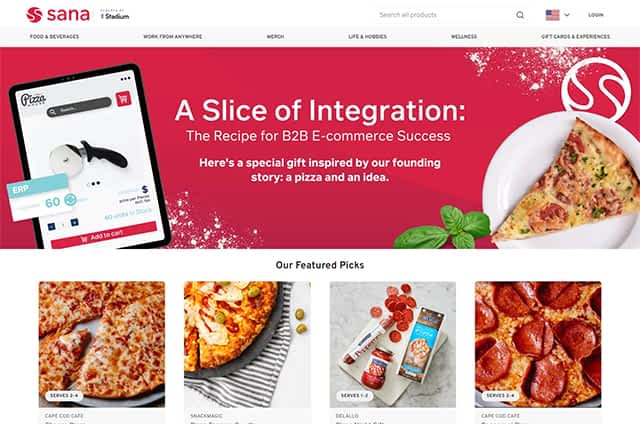 250 clients in 6 countries were gifted

An exciting pizza-themed shop for everyone

Clients felt appreciated

Sana Commerce needed a holistic and unique gifting solution capable of gifting clients across six countries.
Sana Commerce wanted to gift without budget or minimum order quantity restrictions.
The organizer liked Stadium's pay-as-you-go model, as it was important to them to have a cost-effective solution where they only paid for what they used.
Our team was able to set them up with a custom online shop that they could easily use for gifting recipients. Being a pizza company, Sana customized their shop with a branded pizza-themed banner and stocked it with unique pizza-related items! Not only did this global online shop make gifting easy, but it also ensured that all their recipients could pick out exactly what they wanted.
Sana's unique online shop meant a memorable gift for clients. Looking forward, Sana now has an evergreen way to gift clients, whether they're international or local, with its online shop. The flexibility of an online shop also means that Sana can easily repurpose their shop by customizing it to their needs.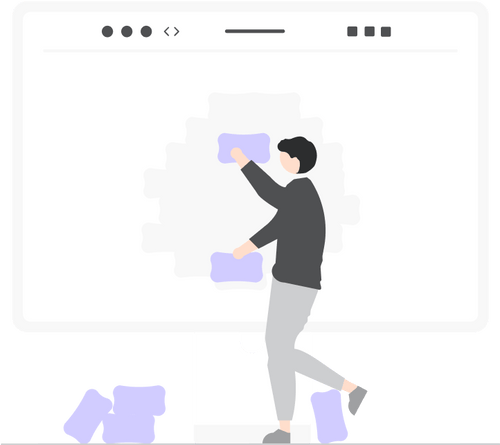 Be the best employer - ever!
Endless and unforgettable ways to delight your team.