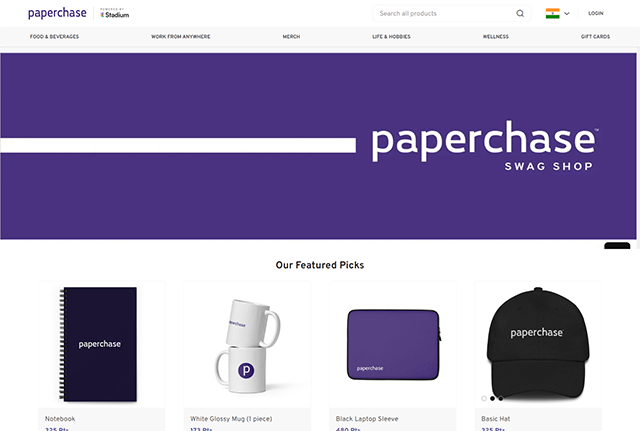 Recognizing and Appreciating Employees with Exceptional Gifts
Paperchase's remarkable employee rewards for their teams.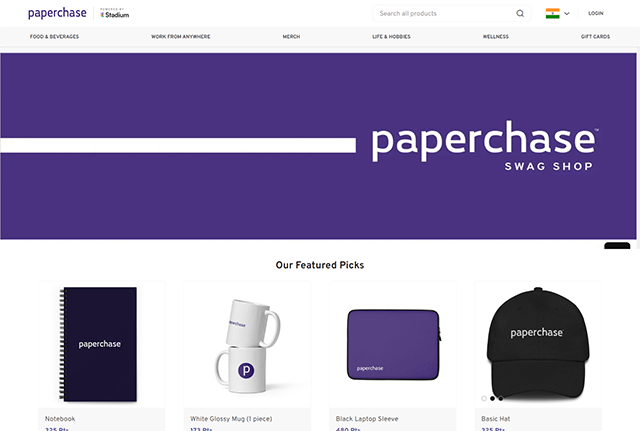 Improved brand image and recognition

Recipients received swag gifts

A seamless gifting experience
Paperchase is eager to integrate its branded logo into the merchandise designated for employee gifts, with each employee having a specific budget range allocated for these items. Moreover, the employees who wish to purchase these items can conveniently do so through the Shop.
Before arranging the call, Paperchase had the opportunity to explore the Shop and was impressed by the diverse range of options available on the platform. Their interest lies in developing shops that prominently feature their brand.
Stadium can incorporate the Paperchase logo in their Shop and curate the selection of merchandise, ensuring that recipients have a limited but exceptional range of options featuring the Paperchase logo.
Within the Stadium Paperchase Shop, we have implemented a streamlined system that allows to generate of multiple orders for the recipients, each with their allocated budget. The ordering process is incredibly seamless, and the redemption of rewards within the recipient's journey is nothing short of an amazing experience.

NO. OF PEOPLE TREATED
1000

Paperchase's HR team is happy with the Shop that prominently features its logo on the Shop banner and every item. The recipients are filled with excitement as they select items they can use, and this experience instills a sense of pride in being a Paperchase employee.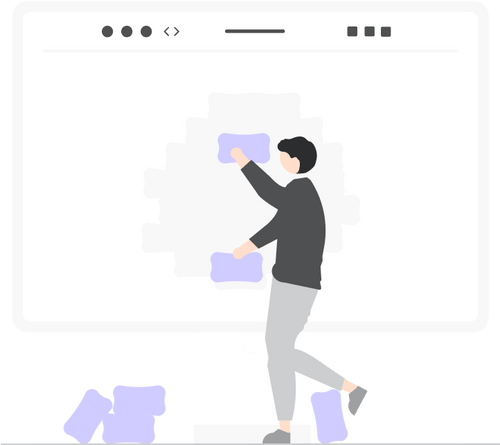 Be the best employer - ever!
Endless and unforgettable ways to delight your team.