Whatever your system and we seamlessly connect and uplevel your gifting operations from within.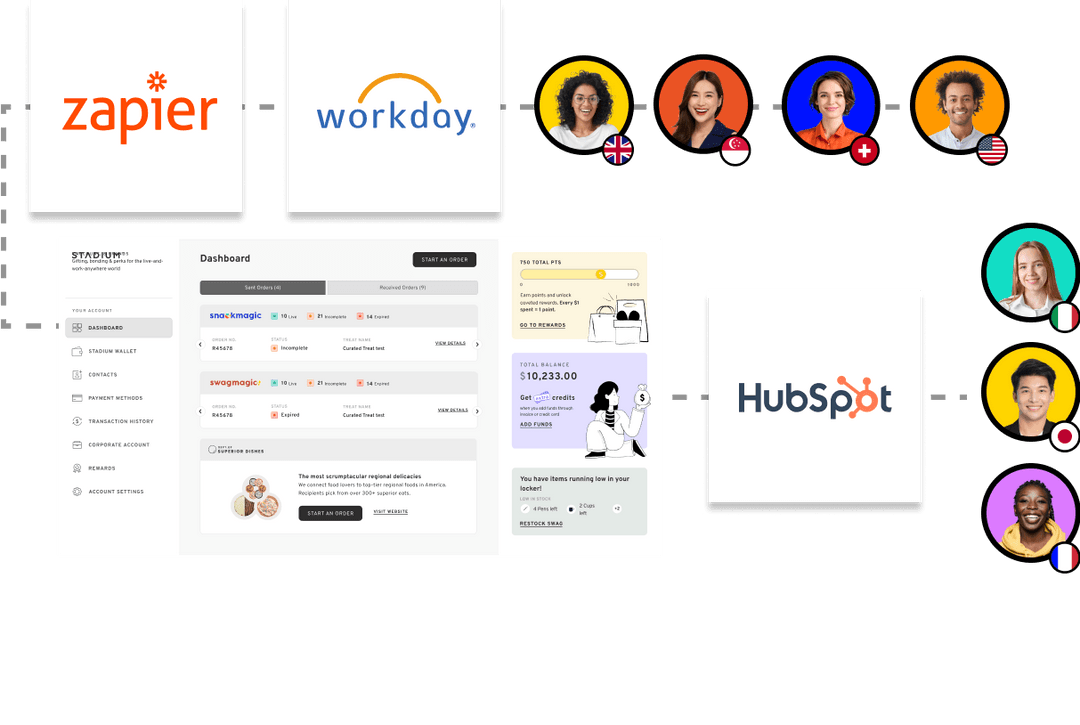 Easily connect to the tools your team uses everyday
Custom Integration & Automation
Loved by teams around the world
Amazing and the
customer service is even
better!!
Lee Ann T.
Senior Manager US Operations
Best gifting and perks
platform on the market!
Nicola B.
People & Culture Manager
Terrific for welcoming
and delighting teams
Jason C.
Head of Design, AWS UX