August 2023 Release Notes
We are excited to announce the launch of Swag Catalog, a powerful new feature that enables organizers to access an extensive collection of swag items, streamline the selection process, and engage with our swag experts more efficiently.
With Swag Catalog, users can now take advantage of the following capabilities:
1.  Browse the Extensive Swag Catalog:
Organizers now have access to our vast and diverse swag catalog, containing a wide range of high-quality promotional items. From trendy merchandise to classic essentials, our catalog is designed to cater to a variety of preferences and event types.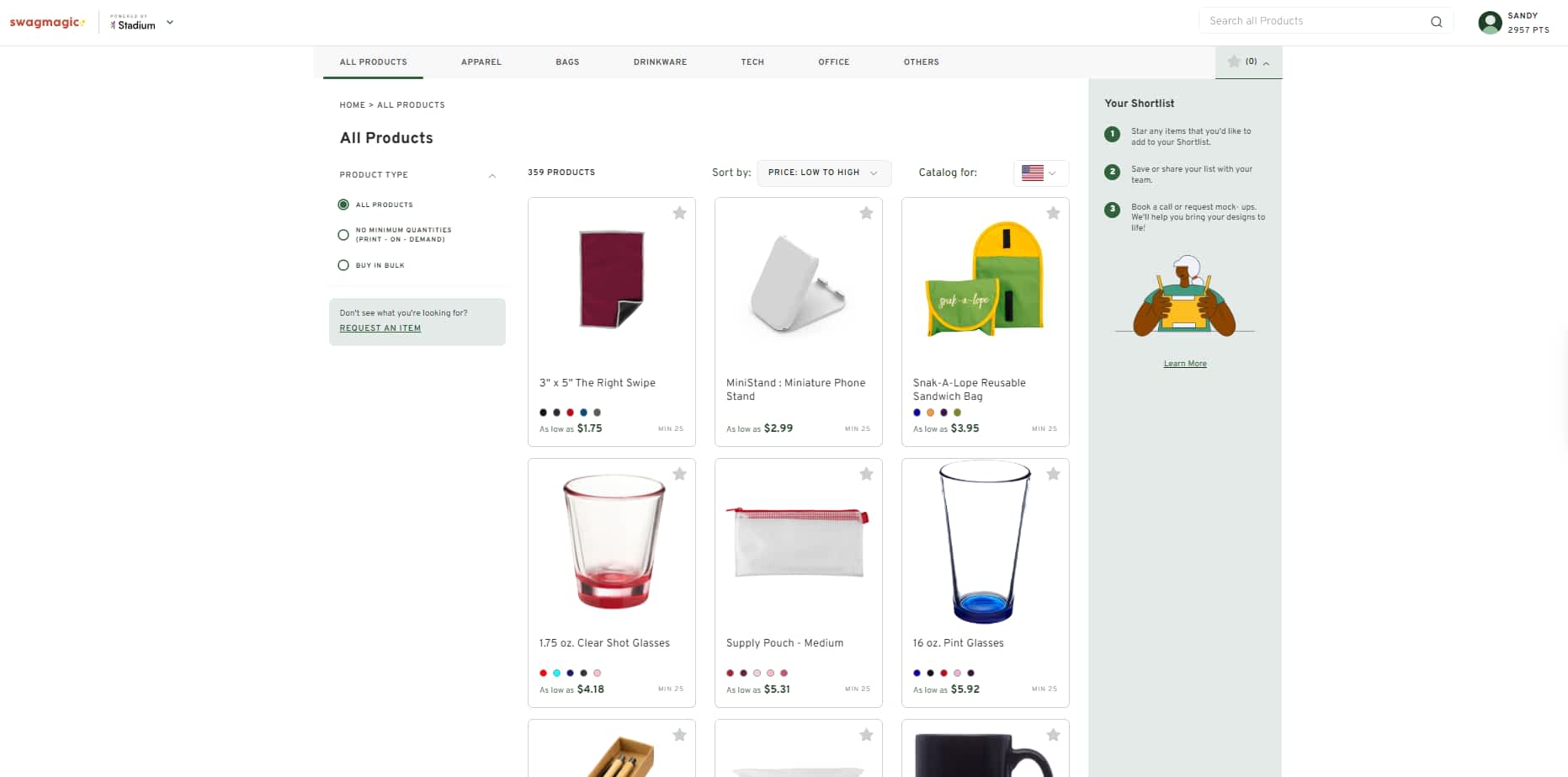 2.  Create and Share Shortlists:
Gone are the days of juggling multiple options and struggling to decide on the perfect swag items. With Swag Catalog, organizers can effortlessly create shortlists of their favorite products. These shortlists can be easily shared with their teams, colleagues, and friends, allowing for seamless collaboration and feedback.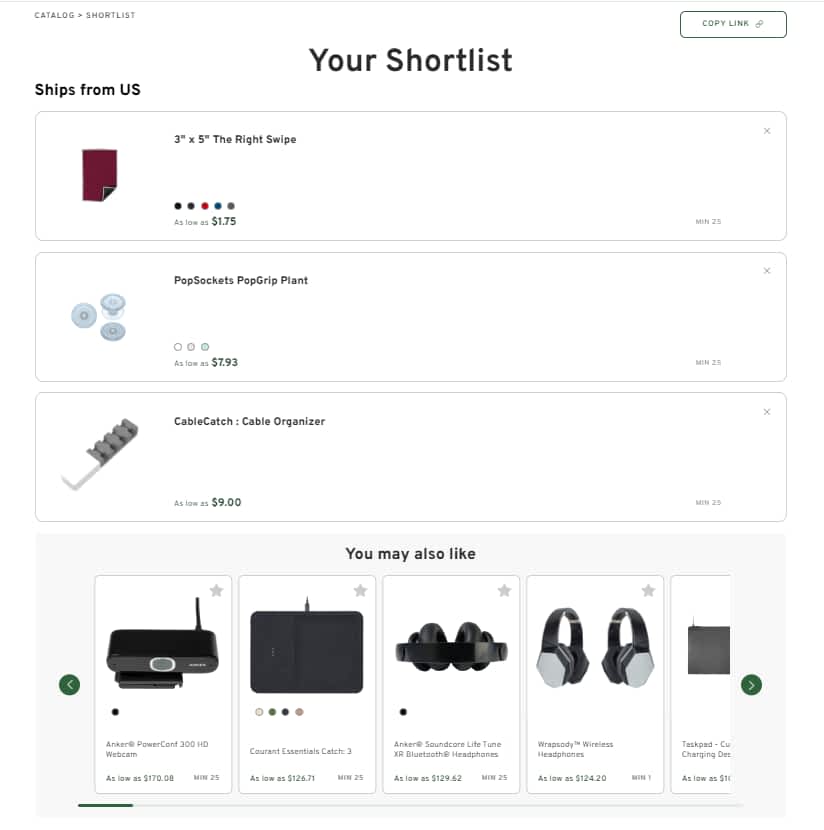 3. Request Mock-ups:
We understand the importance of visualizing how swag items will appear with custom branding. Swag Catalog empowers organizers to request mock-ups of their selected items, complete with their logo and other customizations. This way, you can ensure that the swag aligns perfectly with your event's theme and branding.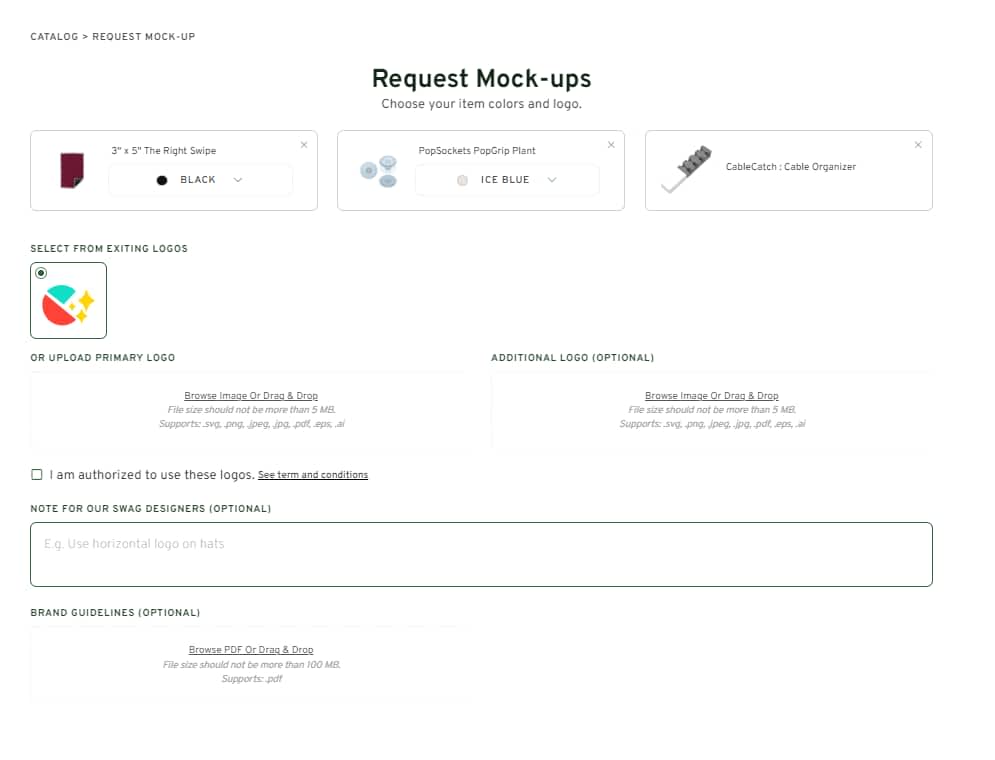 4. Direct Booking with Swag Experts:
We value your time and want to provide you with the best possible assistance. With Swag Catalog, organizers can now schedule a call directly with our dedicated swag experts. Whether you need advice on product selection, branding, or customization options, our experts are here to guide you through the process. Book a call.
How to Access Swag Catalog
Swag Catalog is located on swagmagic.com. Simply log in to your account and navigate to the "Catalog" section on the top navigation bar to get started. You'll be able to explore the catalog, create shortlists, request mock-ups, and book a call with our swag experts, all from one convenient location.
We're committed to continuously improving our platform to meet your needs. Your feedback and suggestions play a crucial role in shaping our future updates. Feel free to share your thoughts with us via
hi@bystadium.com
or

chat

directly with us.
We hope you enjoy using Swag Catalog as much as we enjoyed creating it. This feature is part of our ongoing effort to make your swag selection process a breeze while ensuring a memorable and impactful experience for your events.
Thank you for choosing us as your swag partner. Happy swagging!