September 2023 Release Notes
Introducing the Multi-Catalog feature! Now you have the power to seamlessly manage your branded swag across all the shops you create. This enhancement makes your swag management experience more convenient and efficient, allowing you to add or remove your branded items with ease.
Unified Swag Management: Easily add or remove your branded swag across multiple shops from one central location.
Streamlined Access: Access the feature directly from the Catalog Tab within each Shop Dashboard, making it quick and intuitive to update your offerings.
How to Access The Feature
Step 1: Log in to your account: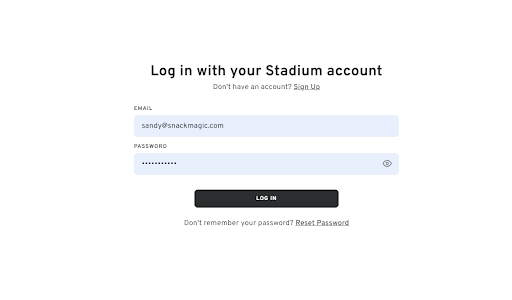 Step 2:  Navigate to the Shop Dashboard of your choice: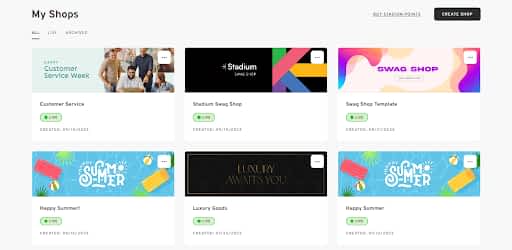 Step 3. Click on the Catalog Tab located in the menu:
From here, you can easily select which swag collection to add to your Shop! Also, you can further curate your page by editing your Shop's Catalog.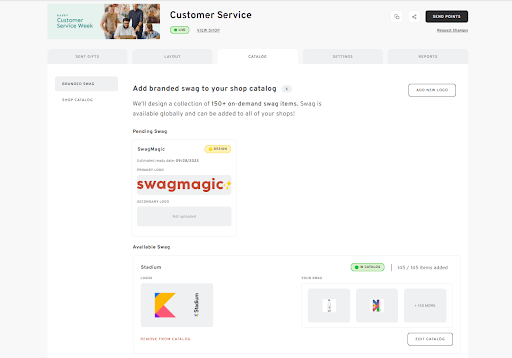 We're committed to continuously improving our platform to meet your needs. Your feedback and suggestions play a crucial role in shaping our future updates. Feel free to share your thoughts with us via hi@bystadium.com or chat directly with us.
Thank you for being a valued member of our community!